October 4, 2017
2630 Views
Mooncakes in Malaysia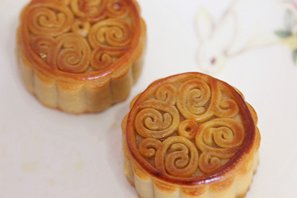 In Malaysia, the Chinese have long had the customs of eating mooncakes, enjoying the bright full moon and taking part in the lantern parade during the Mid-Autumn Festival. When the festival draws near, old and famous companies sell all kinds of mooncakes.
There are the mooncake sections in the shopping malls; there are also advertisements about mooncakes in the newspapers and on the television. Together, they create a festive atmosphere and show the warm welcome people have for the coming festival.
Two Ideal Places to Spend the Mid-Autumn Festival in Malaysia
Kuala Lumpur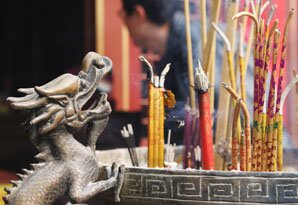 Kuala Lumpur is the national capital and most populous city in Malaysia. The celebrations of the communities of overseas Chinese in Kuala Lumpur are in full swing. In the Lantern Carnival, there are dragon and lion dances, floats carrying "Chang'e" and "seven maidens", as well as artistes and youngsters singing and dancing happily.
Thean Hou Temple, a six-tiered Chinese temple and landmark in Kuala Lumpur, is one of the oldest and largest temples in Southeast Asia.
It not only has a contemporary architectural style but also traditional designs with intricate embellishments as well as ornate carvings and murals.
Offering prayers in the temple has always been a custom of Chinese people and the Thean Hou Temple is known as the temple of the Goddess of Heaven. Incense coils are commonly seen in the temple and thousands of devotees frequent the temple during Chinese festivals such as the Spring Festival and the Mid-Autumn Festival. Almost every year, the Mid-Autumn Festival Lantern Show is held there.
Penang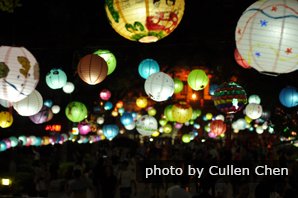 The Mid-Autumn Festival is often referred to as the Mooncake Festival or the Lantern Festival in Penang. With a predominantly ethnic Chinese population, it is a wonderful place to visit during the Mid-Autumn Festival for an exotic experience.
In Penang you can go to George Town to join the 'River of Lights' lantern parade, or you can enjoy the traditional Chinese lion and dragon dances and Wushu Competition at Straits Quay Square. There's a 'Night Lantern Walk' in Penang Hill where you can have a panoramic view of George Town.
Article shared from:  https://www.chinahighlights.com/festivals/mid-autumn-festival-in-malaysia.htm