October 31, 2016
1882 Views
11. Brunei
Best place to go: The oil monument?
Best food to eat: Ambuyat, one of the country's only indigenous dishes, is made from the trunk of the sago palm tree. Mmm, good.
Don't leave without: I guess going to the oil monument…
I'm just not convinced there's much more to do here other than visit a couple of mosques, walk around the capitol — which takes a few hours, tops — and of course, visit that famous Billionth Barrel monument (it is literally the #1-ranked thing to do).
10. Myanmar
Best place to go: Bagan, if you didn't get enough of Bayon in Cambodia and love temples that start with a "B"
Best food to eat: Ăthouq, a type of light, tart, and spicy salad made with raw veggies and lime juice
Don't leave without: Taking a hot-air balloon ride over Bagan
Countries that cost way more for solo travelers suck, and right now Myanmar is struggling to catch up with the influx of tourism — single rooms are expensive. Plus, people (and umbrellas) mysteriously disappear from there from time to time. No explanation whatsoever.
9. Malaysia
Best place to go: Malaysian Borneo. Because, orangutans.
Best food to eat: Can I pick a beverage instead? Good, 'cause I'm going with Milo Dinosaur, the iced chocolate malt drink. But two words: chocolate wasted.
Don't leave without: Scuba diving anywhere and everywhere. Malaysia's underwater world is one of the best in Southeast Asia.
Malaysia is freaking beautiful, and the people are super friendly. Plus, the food is amazing. But… it doesn't have its own beer, like every other fine, self-respecting Southeast Asian country. Instead, you're lucky to find an expensive Carlsberg. Seriously, who likes Carlsberg? Nobody.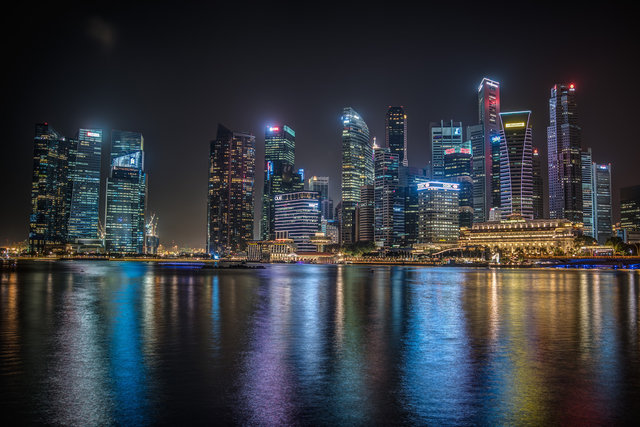 8. Singapore
Best place to go: Um, Singapore?
Best food to eat: Carrot cake, Singapore's signature dish (please come back and give me your reaction when you realize there's no carrot in carrot cake)
Don't leave without: Tripping out to the light display at the Supertrees
Singapore is amazing if you have a lot of cash. If not, eat at the hawker centers and pretend to be fancy over a single $20 martini at Marina Bay Sands. Just try not to get your salty tears in the glass.
7. Timor-Leste
Best place to go: Dili, for scuba lovers
Best food to eat: Fried fish or prawns, flavored with a mix of spices from piri piri to curry
Don't leave without: Again, scuba diving. The country offers some of the best dive spots in the world.
East Timor, or Timor-Leste, has only recently come to light as a tourist destination. Which means you can wander from village to village feeling like a celebrity, since the locals aren't overrun with visitors yet. If you want to get a taste of something few other travelers experience, explore East Timor both above and especially below (it's a top dive spot) the water line.
6. Philippines
Best place to go: Palawan. It's like a blue dream with lagoons and caves.
Best food to eat: Pork adobo. It's garlic, vinegar, and soy sauce plus meat. Not quite the inventiveness of Thai cuisine but still satisfying.
Don't leave without: Dressing up like a mermaid on Boracay
Improve the cuisine and, for the love of God, make the benches on the busses just ever so slightly bigger (also, maybe have ATMs that actually work) and I'm pushing the Philippines way up the list.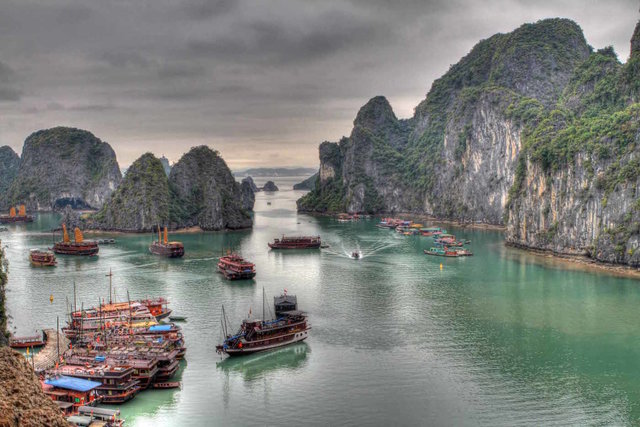 5. Vietnam
Best place to go: Phong Nha-Ke Bang, where the farmers still flash peace signs as you motorbike by their striking green rice paddies
Best food to eat: Bun cha — grilled fatty pork with fried spring rolls over vermicelli noodles with tangy fish sauce. The trifecta of meaty, oily, vinegary goodness.
Don't leave without: Intending to motorbike through the country, almost crashing, and giving up and selling the bike halfway through
Vietnam is a pho-king good time, not just because of the delicious food, but because of how much this long, thin country morphs in landscape and culture from one end to the other. It's perfect for street-food lovers, fashion lovers who want custom clothes made in Hoi An, and history buffs. Just watch your back for (bag) snatch-thieves. Nobody likes a snatch thief.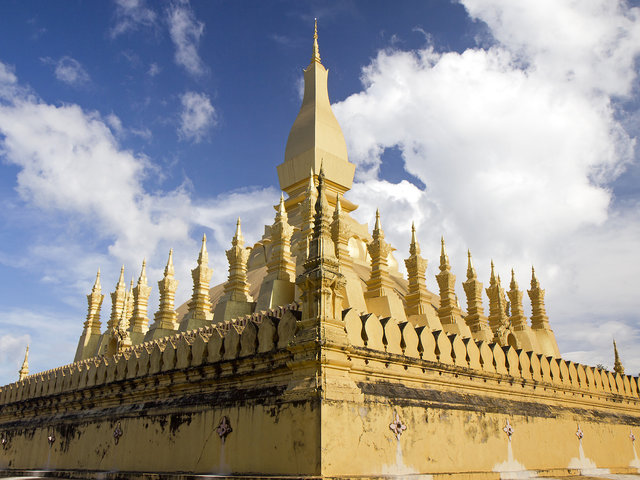 4. Laos
Best place to go: Don Det, one of the country's 4,000 islands (stay long enough to count them all)
Best food to eat: Don't go to Laos for the food or you'll ugly-cry tears of disappointment, unless you like bland rice so sticky it'll pull your teeth out.
Don't leave without: Motorbiking the Bolaven Plateau, the one and only road that isn't ridden with toddler-sized potholes and promises cascading waterfalls at every turn
Laos may have fallen from party-backpacker grace when the river tubing in Vang Vieng closed, but it's still a strong contender. Despite the 11pm curfew, people manage to have tons of fun in bowling alleys in Luang Prabang or strumming away on guitars while sitting on bamboo bridges framed by some of the world's most gorgeous mountains. People get creative in order to have fun, and that's where the magic happens.
3. Indonesia
Best place to go: Gili Trawangan. It's everything that Kuta in Bali wishes it could be — laid-back but also kind of loves to party.
Best food to eat: Tempeh (fermented soy-bean cake) with cashews. The supermodel sister to gelatinous tofu.
Don't leave without: Learning to surf or climbing a volcano (or both)
This archipelago is huge, and whether you like orangutans, manta rays, trekking, temples, or hot Australian girls, you can find it in Indonesia. Bonus: it's super cheap.
2. Thailand
Best place to go: Pai. It is a hippie mecca with waterfalls that you can slide down into emerald pools of wonder (I even found some sunglasses in there once!).
Best food to eat: Everything. Just seriously eat everything.
Don't leave without: Buying or at least considering buying hippie pants and a Chang tank top
As long as you steer clear of the full-moon party douchery (unless you're an 18-year-old Brit, then knock yourself out), Thailand is the perfect place to get a tattoo that you might regret later and/or become a beach bum for a month on one of the islands. Plus, the food is spicy, delicious, and often under $1. I have no qualms.
1. Cambodia
Best place to go: Siem Reap. Because Angkor Wat.
Best food to eat: Luk lak, which is fried pieces of beef served with Kampot pepper sauce (because "fried" and "beef" together make my American heart sing)
Don't leave without: Getting that classic nose-to-nose photo at Bayon Temple
Cambodia is mainly famous for the ancient civilization of Angkor Wat, where you can swashbuckle on vines and finally re-enact your favorite scenes from Raiders of the Lost Ark. It's also the land of $.50 happy hour beers, water so blue and pristine you can see right through it, and almost-guaranteed run-ins with familiar faces as you explore the country.
The Article is Shared from : https://www.thrillist.com/travel/nation/the-best-countries-in-southeast-asia-to-visit-ranked